M7C3 carbides in 15Cr-3Mo white cast iron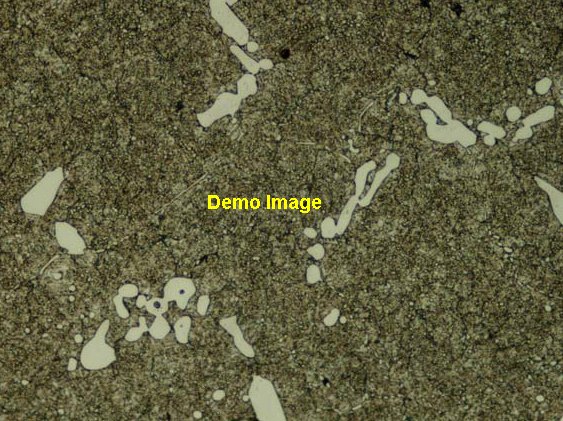 Figure 1: M7C3 carbides, Mag. 1,200x.

Carbide name: M7C3
Record No.: 356
Carbide formula: M7C3
Carbide type: M7C3
Carbide composition in weight %: No data
Image type: SEM
Steel name: 15Cr-3Mo white cast iron
Mat.No. (Wr.Nr.) designation: No data
DIN designation: No data
AISI/SAE/ASTM designation: No data
Other designation: No data
Steel group: White cast irons
Steel composition in weight %: 3.35% C, 0.63% Si, 0.60% Mn, 0.05% S, 0.05% P, 15.1% Cr, 2.9% Mo.
Heat treatment/condition: Air quenching, from 1000 C and tempered at 250 C for 8 hours.
Note: Mixed structure composed of tempered martensite and M7C3 type carbides.
Links: No data
Reference: Not shown in this demo version.