Primary carbides in white cast iron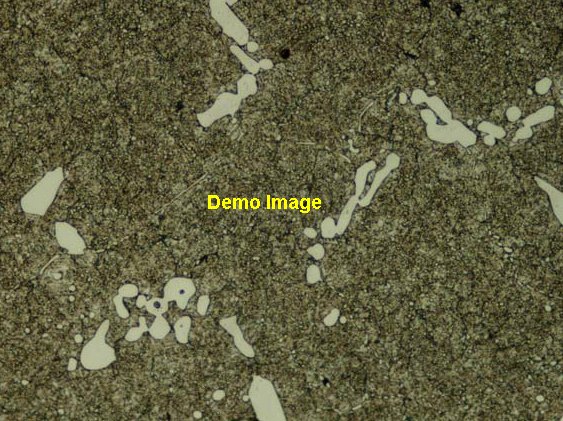 Figure 1: Microstructure of alloyed white cast iron (Fe - 3.1% C – 0.8% Mn – 1% Si – 18.6% Cr – 2% Mo) containing substantial primary carbides. Etching with Groesbeck's reagent (80 °C – 30 seconds) colored the carbides, including some very fine carbide. The black spots are small shrinkage cavities. Scale bar: 10 µm.

Carbide name: Primary carbide
Record No.: 536
Carbide formula: No data
Carbide type: No data
Carbide composition in weight %: No data
Image type: LM
Steel name: White cast iron
Mat.No. (Wr.Nr.) designation: No data
DIN designation: No data
AISI/SAE/ASTM designation: No data
Other designation: No data
Steel group: Cast irons
Steel composition in weight %: Fe - 3.1% C – 0.8% Mn – 1% Si – 18.6% Cr – 2% Mo.
Heat treatment/condition: No data
Note: No data
Links: No data
Reference: Not shown in this demo version.