Carbides in austempered ductile iron (ADI)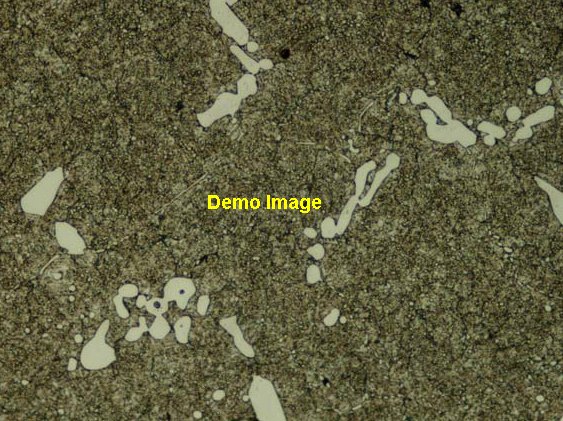 Figure 1: Optical micrograph illustrating formation of primary/phosphides in last liquid to solidify, approximately halfway between graphite nodules, and reduced amount of bainitic ferrite in same region owing to chemical segregation within microstructure.

Carbide name: Fe3C
Record No.: 850
Carbide formula: Fe3C
Carbide type: M3C
Carbide composition in weight %: No data
Image type: LM
Steel name: Austempered ductile iron (ADI)
Mat.No. (Wr.Nr.) designation: No data
DIN designation: No data
AISI/SAE/ASTM designation: No data
Other designation: No data
Steel group: Ductile cast irons
Steel composition in weight %: 3.66% C, 2.52% Si, 0.16% Mn, 0.04% P, 0.01% S, 0.03% Cr, 0.51% Cu, 0.04% Mg.
Heat treatment/condition: Austempering: 850-950 C.
Note: No data
Links: No data
Reference: Not shown in this demo version.